We are thrilled to announce…
Brow Chic St. Paul is expanding!
Brow Chic has acquired a storefront just around the corner at 1585 Selby Ave. (next door to Patina & Lula!) We're excited to be a bigger part of the Selby at Snelling shopping corner as one of the most charming, welcoming, inclusive neighborhoods in the Twin Cities.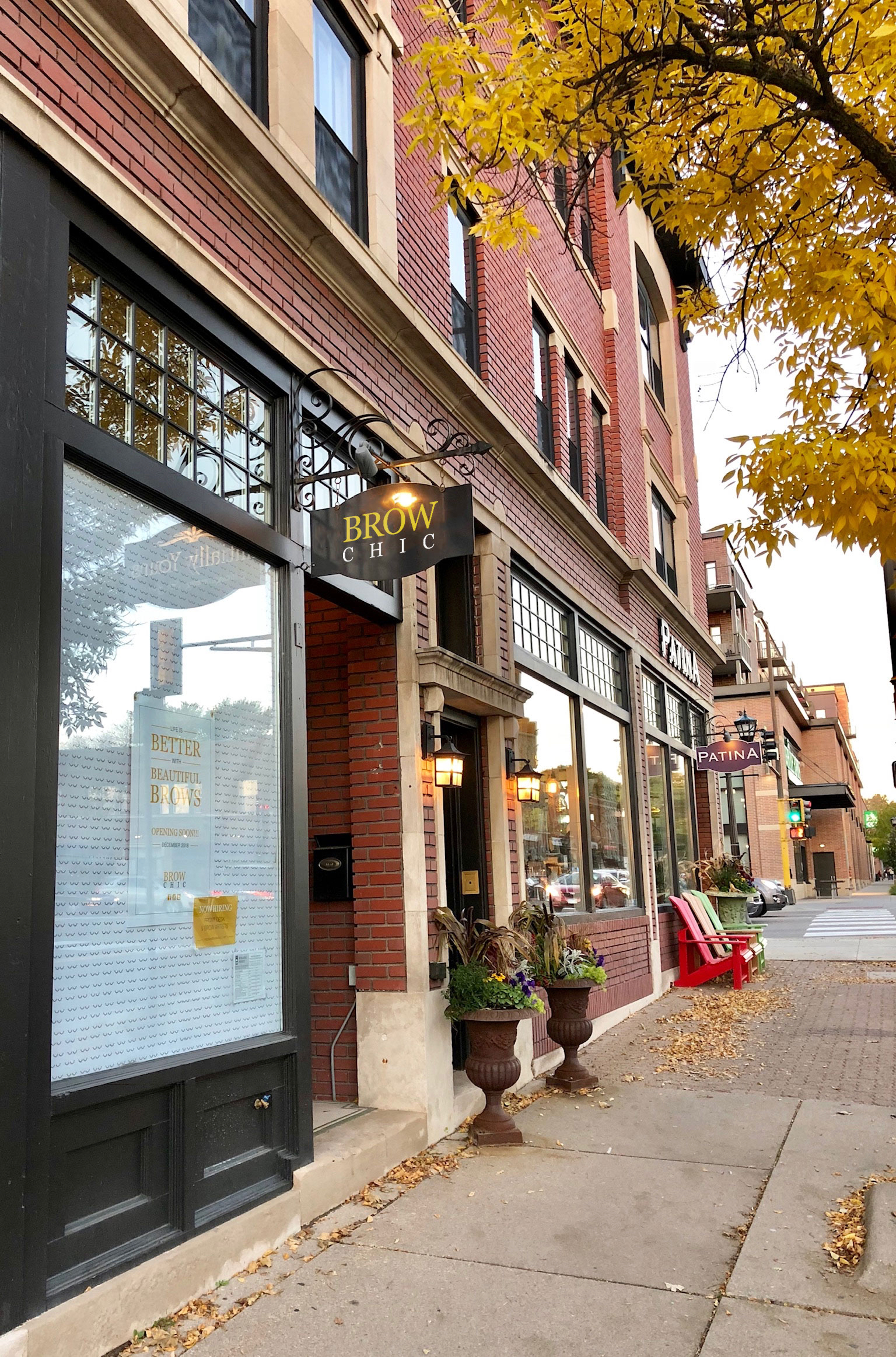 Our new shop will offer a variety of specialty services and products. You can expect Brow Shaping, Facial Waxing, Threading, Tinting, Eyelash Extensions, Eyelash Lifts, Makeup Services and high-end beauty products to be our focus in a boutique environment.
What about the cute little house and alleyway?
We're keeping it! You can still walk down the little alley and enter our new space from the alley. The owner, Kae Kozlowski will be offering her exceptional services in the original Brow Chic House by appointment only (more details to come).
We invite you to follow our progress of the new shop on Instagram & Facebook @browchic. We are excited to offer you our speciality services in a comfortable and fun new environment!
The new Brow Chic St. Paul will be opening this December 2018.
Be yourself, look your best!
For employment opportunities, please email your resume to inquiries@browchic.com.